Jerry has more than 35 years' experience in the global aerospace and defence industry. His successful delivery of profitable growth and complex projects in advanced technology businesses has led to substantial customer and industry recognition. Jerry joined Ferra as President USA in January 2018 and since then has managed Ferra USA activity and overseen Ferra's ongoing domestic expansion and growth in the United States. Jerry is responsible for leading Ferra's major expansions and growth in defense programs, and as well as Ferra's latest expansion into new sectors including major assembly opportunities.
Prior to joining Ferra, Jerry worked with a major aerospace company for 32 years leading the business to become a manufacturer of components and major sub- assemblies on the F-35, F/A18. Most notably, Jerry successfully led the growth at his previous company from producing and providing complex machining structural components and transitioned it into providing major complex assembly to the defense industry.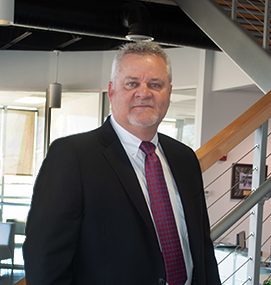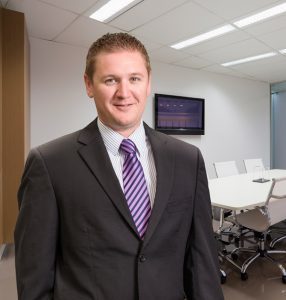 As the Managing Director of Ferra Engineering, Aaron leads a cross discipline team supporting various customers including The Boeing Company, Lockheed Martin, Northrop Grumman and Thales. Aaron, along with his team, have successfully secured and executed contracts on advanced platforms including Loyal Wingman, Joint Direct Attack Munition (JDAM) Extended Range (ER), F/A-18 Super Hornet, JSF F-35 & Triton.
Aaron's career began in the Australian Army. During his time in the military he saw operational service in East Timor.
His approach to leadership involves building trust through strong relationships and performance. Authentic communication, empowerment and accountability are the foundation to Aaron's model.
Aaron holds an Executive Masters of Business (Complex Program Leadership) from Queensland University of Technology, and is a past President of the Australian Industry and Defence Network (AIDN) Queensland chapter.
Karl has spent nearly two decades in the precision engineering and manufacturing sectors at the forefront of Australian industry, with the past 12 years dedicated to the Aerospace & Defence sectors. Karl previously worked in the medical engineering industry. He builds high performance teams, delivering new manufacturing capabilities and facilities – while exceeding the company's targets and customers' expectations. He is an experienced international business leader with full P&L responsibility of multiple facilities.
Karl holds both a Bachelor of Medical Engineering and an Executive Masters of Complex Project Management (EMCPM) at the Queensland University of Technology. This program focuses on Systems Thinking approach and the complexity of major programs and global business of today.
Ferra considers itself as a truly global enterprise and – as one of the key staff – Karl is a strategically thinking leader focused on the critical elements of differentiation and competitive advantage: Quality, Service, Cost Competitiveness and Innovation.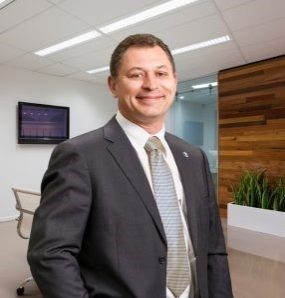 Sridhar is an experienced leader with over 20 years of experience in aerospace, airlines, finance, and retail. His background is in IT, account management, operations management and engineering services. Since 2017, he has managed Indian operations and expansion, building strategic partnerships with key customers and developing a successful local supplier ecosystem. He oversaw a major expansion in machining capabilities, as well as in quality, assembly and engineering services.
Sridhar has successfully transferred of Group projects to India and ensured continuous timely execution at the highest quality, leveraging Group expertise and nurturing India's unique advantage to our global customer group.
He has led global teams and functional portfolios across technical and business areas, designing and implementing operating models with cost and operations management to provide a competitive edge. Sridhar holds a Master of Information Technology from Griffith University, Australia and will complete Advanced Strategic Management Program with Indian Institute of Management, Kozhikode in 2021.